UK eVTOL startup, Autonomous Flight, to open pre-order book in January 2022
LONDON, 23 DECEMBER: UK eVTOL startup Autonomous Flight has announced that it will be opening its pre-order book in January 2022. Founded and lead by Martin Warner, one of Britain's leading entrepreneurs, Autonomous Flight will become only the 5th company in the world to open its pre-order book.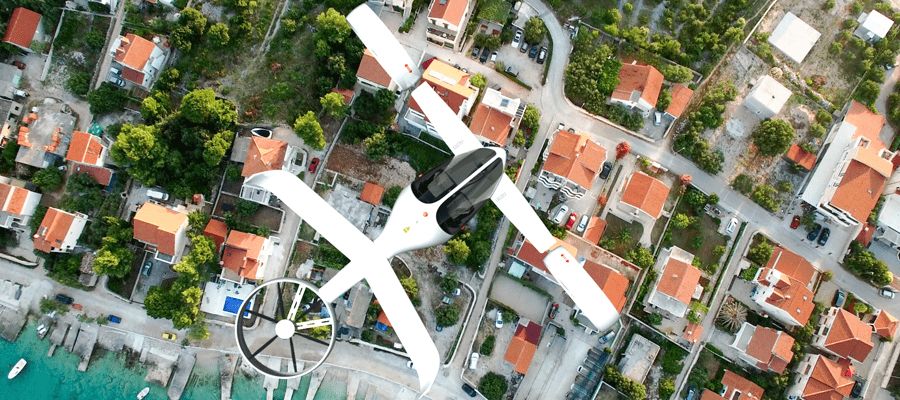 By opening its pre-order book, Autonomous Flight is planning to have its flagship aircraft – the Y6S Plus – certified and ready for service by 2024.
The Y6S Plus is a battery-powered flying aircraft to facilitate short-range transportation in urban areas. The luxury world-class six-seater boasts a unique category defining flight system, operating a three-propeller design. It is being designed to reach cruise speeds of 200km/h (125 mph) and will have a range of 130km (100 mi) on a single charge. A concept prototype has been designed (Y6S) and Autonomous Flight is planning to launch the Y6S Plus in 2023.
Autonomous Flight envisages cross-city routes, such as Heathrow to Charing Cross in 12 minutes, with up to nine separate routes in London alone, and three aircraft servicing each route. Other cities, such as Manchester and Liverpool and Manchester would also be earmarked as suitable for sub-2000ft routes.
As a result of the R&D undertaken by Autonomous Flight, the startup has also expanded its fundraising expectations to $100 million. This comes following the recent raise of £5 million ($7 million) in April 2021 as part of a Series A funding round, followed by an ongoing $25m Series B funding round.
Martin Warner, Chairman and Founder of Autonomous Flight, said: "This is an exciting announcement not just for Autonomous Flight, but the wider eVTOL industry. We are edging ever closer to a reality where drones will become a regular mode of transport in cities around the world. We are years away from this reality, not decades.
"I'm proud to say that Autonomous Flight is at the forefront of this disruptive technology. The past 12 months have been marked by key company milestones and we are excitingly taking that bold step from concept, to prototype and eventual, deployment.
"Governments and larger companies clearly see the growth potential on offer and there is now a race to become a global leader in Urban Air Mobility. Autonomous Flight is leading the charge and we look forward to introducing the world to YS6 Plus by 2024."
---
About Autonomous Flight
Autonomous Flight is a researcher, designer, and manufacturer of electric VTOL aircraft, with the goal of solving worldwide transportation challenges.
About Martin Warner
Martin is one of Britain's leading entrepreneurs. He is the Chairman and Founder of Autonomous Flight, an aviation focused R&D firm pioneering Electric Urban Air mobility. Martin is the Founder and Author of Entrepreneur Seminar, the leading online learning and mentoring program on Entrepreneurship, and a co-host on The Jax Jones and Martin Warner Show.
Previously, Martin co-founded botObjects, an innovative 3D printing software and hardware manufacturer, which was later acquired for $50MM in January 2015 in a record-breaking 17 months by the industry leader, 3D Systems Inc. Warner co-invented a ground-breaking full-colour 3D desktop printer called the ProDesk3D which appeared No.1 in T3's Hot 100 products. In recent times, the media has compared Martin as the British version of Elon Musk due to his multi-faceted inventions and focus areas. Recently, Martin was named one of the top 100 global innovators by Business Cloud.
Martin has built a dozen leading products, created over 120 patents, and helped over 250,000 people through his entrepreneurship programme. He is the Founder & Host of Tech Entrepreneurs Week, formerly London's premier technology & investment conference.
---
Im Drones PR-Portal erscheinen Nachrichten und Meldungen von Unternehmen aus der Drone-Economy. Für die Inhalte der Pressemitteilungen sind die jeweiligen Unternehmen verantwortlich.
---
---