Skydweller Aero Inc. and Volz Servos announce Technology Partnership
Skydweller Aero Inc., an international aerospace company headquartered in the U.S. developing unmanned solar powered aircraft for defense and commercial industries, today announced its partnership with Volz Servos, a privately-held company developing electronic actuators for the aviation, aerospace, robotic, automotive, and medical industries. This partnership is focused on the development and deployment of a next-generation electro-mechanical actuation system for the Skydweller platform.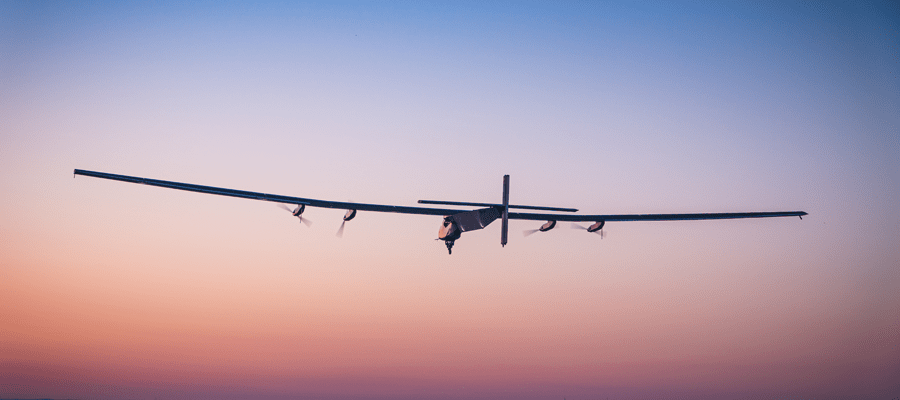 An initial collaboration was made in 2020 whereby Volz Servos DA-58 and DA-30 product line was selected to support Skydweller's first autonomous flight. With the support of AESA (Spanish Aviation Safety and Security Agency), the Skydweller platform was granted an experimental airworthiness certification, enabling the company to successfully test its new, proprietary fly-by-wire (FBW) actuation control system.
"Volz Servos has a long-standing reputation for quality in the aerospace industry. Their product line offers dual redundant technology which aligns perfectly with our overall strategic focus on developing extreme reliability through redundancy. This is key to achieving our goal of perpetual flight," said Skydweller CEO Dr. Robert Miller. "We see this partnership as enabling delivery of Skydweller's unique value proposition to our current and prospective customers."
The Volz actuators in the Skydweller aircraft move the control surfaces: The DA-58 Duplex is used for the ailerons on the wings, each of which is around 35 meters long, while DA-30 HT Duplex are installed on the horizontal and vertical stabilizers of the aircraft.
"We are delighted to partner with a visionary aerospace start-up like Skydweller which has set extreme reliability and redundancy as their number one goal in achieving persistent flight. This vision mirrors our core business and product strategy," said Volz Servos CEO Phillipp Volz. "Our collaboration on the testing and integration of our DA-58 and DA-30 dual-redundant actuators achieved a company first: the utilization of our product line tied to a human-rated safety-critical airworthiness certification. We look forward to continuing our collaboration with the innovative aerospace engineers and technologists at Skydweller."
Currently, Skydweller Aero and Volz Servos are working on the next level of their collaboration leveraging their collective engineering prowess to design lighter, more efficient and ultra-reliable actuators, enabling continued performance gains.
---
About Skydweller Aero Inc.
Skydweller Aero Inc. is a cutting-edge aerospace company developing solar powered aircraft solutions capable of achieving perpetual flight with heavy, and powerful payloads over long distances. Utilizing technology based upon the longest continuous renewably powered flight program in history, this fast-growing startup is developing a new class of unmanned aircraft, providing the persistence of geosynchronous satellites with the powerful sensing capabilities and the flexibility of a large, airborne platform.
With a flexible payload system, including communications relay, 4G/5G cellular, day/night full motion video, satellite communication, imaging radar, and more, Skydweller will enhance commercial and government telecommunication, geospatial, meteorological, humanitarian relief, and disaster response operations around the world, allowing customers to operate persistently in more challenging areas for longer durations, while reducing environmental impact. For more information about Skydweller, visit www.skydweller.aero.
About Volz Servos GmbH.
Volz Servos is a privately held company which has been designing and producing advanced actuators in Germany since 1983. Volz provides actuators which are used in the aviation, aerospace, robotic, automotive, and medical industries. They are used on several global UAV applications meeting performance, reliability and durability requirements that cannot be met with off-the-shelf remote control (RC) aircraft servos. www.volz-servos.com
---
Im Drones PR-Portal erscheinen Nachrichten und Meldungen von Unternehmen aus der Drone-Economy. Für die Inhalte der Pressemitteilungen sind die jeweiligen Unternehmen verantwortlich.
---
---